Quick Dating
In need of love? Now you can manage all the love in our speed dating environment. Match people with different orientation and hobbies. More hobbies the two have in common, more points you get.
Have nothing in common? You fail and will lose points. How many love points can you get in 3 minutes? Compare yourself with others with a simple leaderboards. Who's gonna be the best lover?
Prove yourself!
Follow me on
Download
Click download now to get access to the following files:
Comments
Log in with itch.io to leave a comment.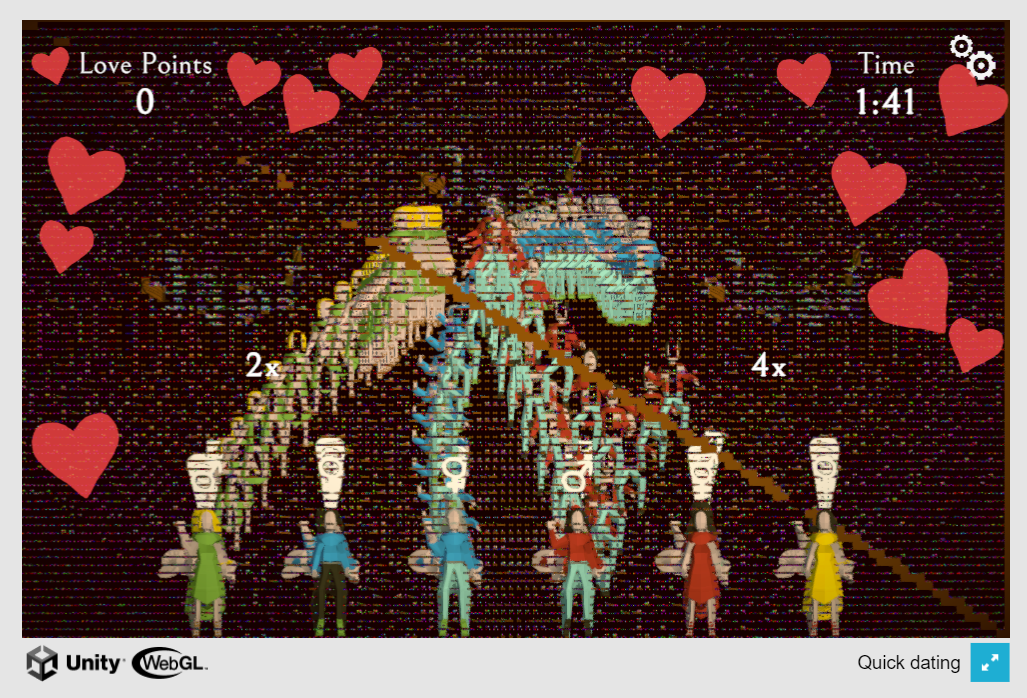 It may just be me, but the graphics are SEVERELY broken on browser, and it won't load when downloaded.
Hi IchinashiMaiden,
I've no other reports of this, works fine for me and many others. What browser do you use?
This usually happens with disabled hardware acceleration if you are using Chrome. I'll soon upload windows build for download.
Hope that helps!